Private Events
"The Only Thing We Overlook Is The River"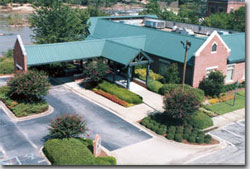 With its gorgeous riverfront view, uptown locale, and professionally trained staff, the Chattahoochee River Club is the ideal place to host your event. Whether it's a small event or a large gathering, our attention to details ensures your event will be a success.
The Catering Department takes great pride in coordinating every detail to ensure that special occasions or meetings will meet or exceed your highest expectations.

We will incorporate our ideas with yours to create an event that will provide memories that will last a lifetime.
Call the Catering Director to check date and room availability and to request menus or simply fill out the Event Planner Form and submit it with the details of your event.
For additional information call (706) 596-1100 or email the Catering Director at: